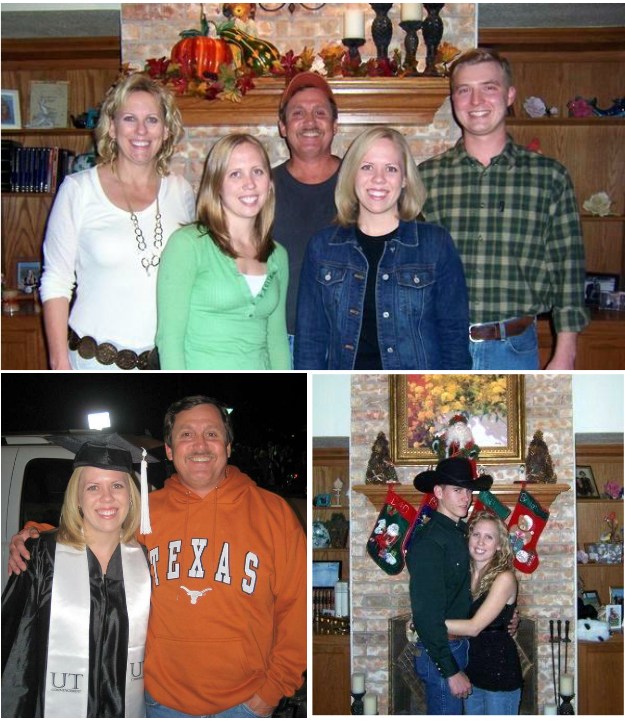 Tim Manchaca and his family ~
Top: Tim Manchaca, wife Cindy, daughters Bridgitt and Holly and son-in-law Philip.
Bottom left: Holly & Tim Bottom right: Bridgitt and boyfriend Chris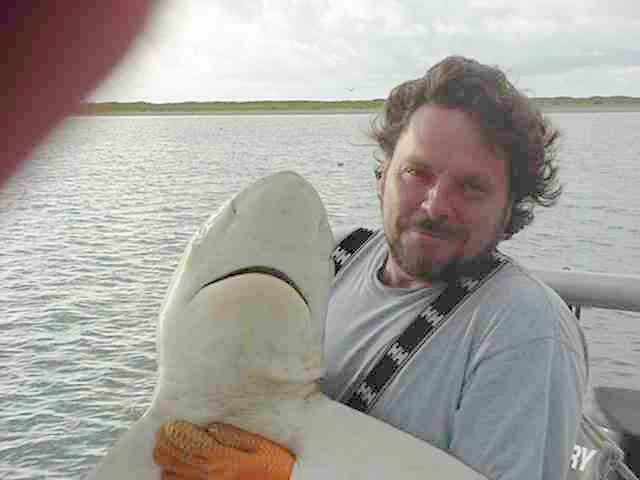 Young Bill Balboa has been a lead fisheries biologist with Texas Parks & Wildlife for almost nineteen years..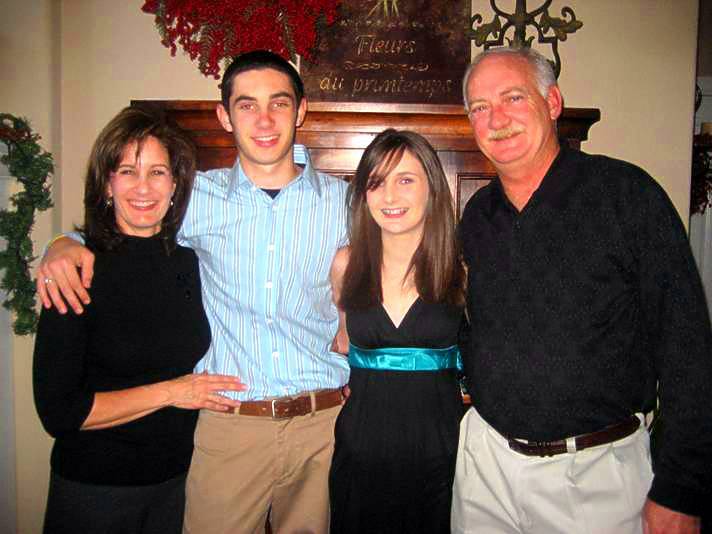 Lisa (Terranella), Zachary, Analise, and Tom Fields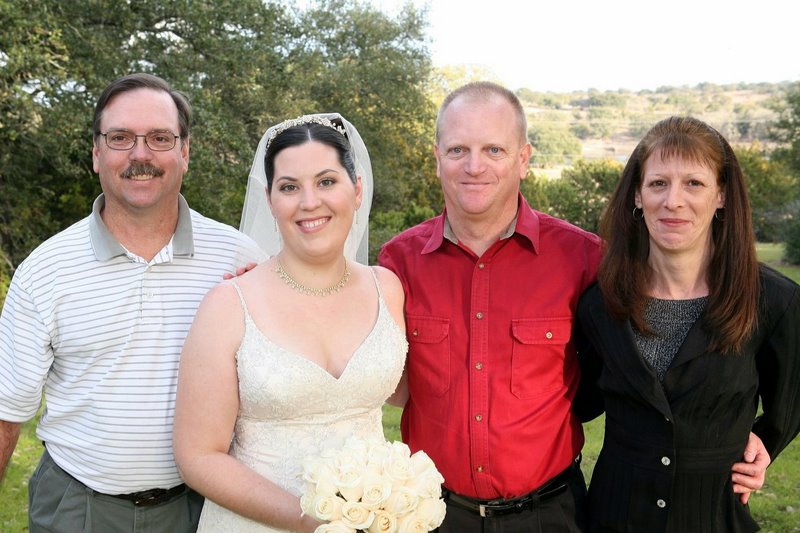 Richard Leonard, Amy Putnam-Ellinger (Debby Leonard's daughter, Debby is Class of '77), Ron Leonard (Class of '81) & Gina Leonard (Tim Leonard's wife, class of '82) photo taken at Kindred Oaks in Leander, January 2008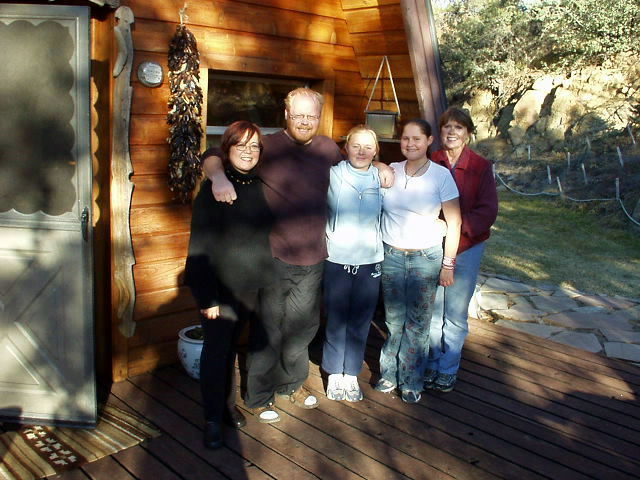 Kim (Gray) and Bret Andrews, Amber Andrews - Bret's daughter, Sabrina Andrews - Bret's niece and Jane Ryan - Bret's mom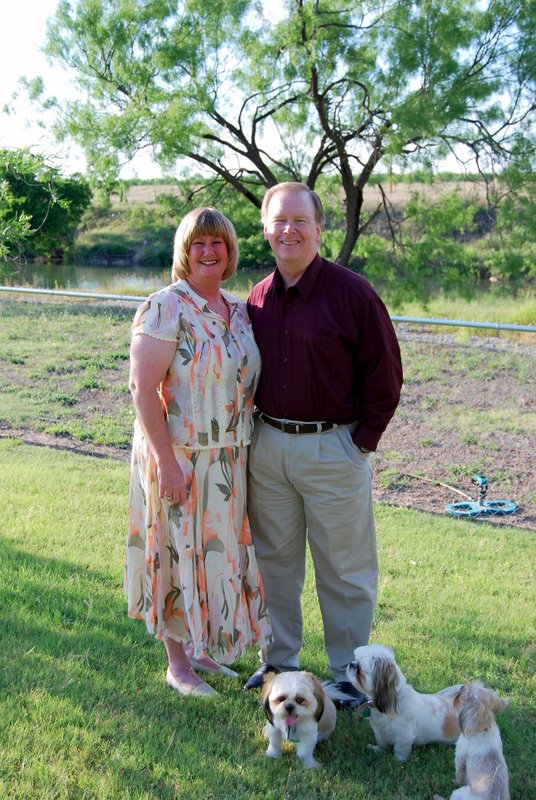 Walt Carroll, his lovely wife Rhonda, and three associates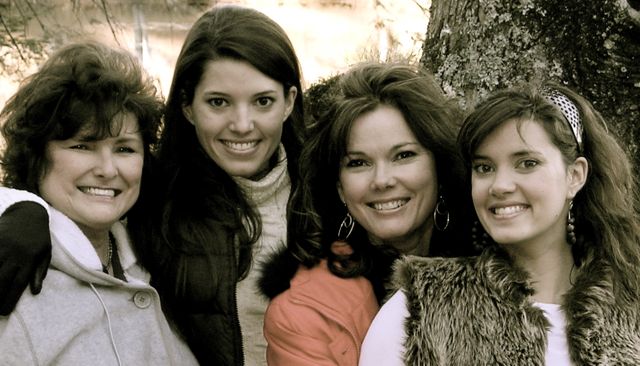 Annette with her mom and daughters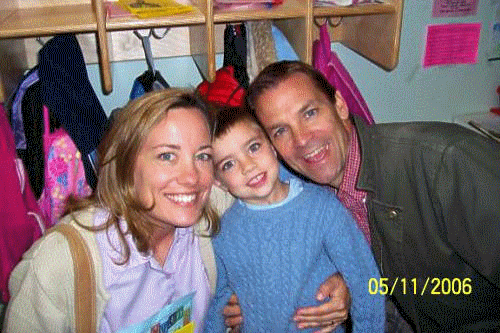 Sarah,Jack,Kevin / Jack & Sam 2004 / Sam,Sarah,Jack,Andrew,Kevin / The joys of Colorado..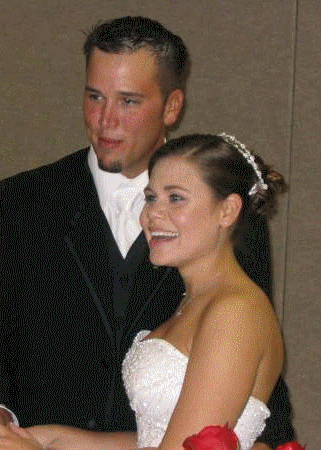 Merlin and Bernadette (Bruffy) Friesenhahn / Merlin Mark Friesenhahn (their son) / Merlin Mark and Andrea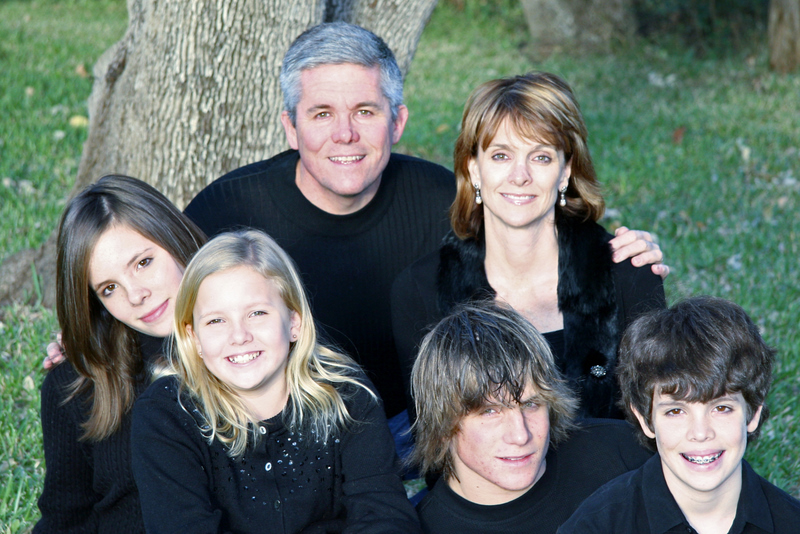 Matt, Teresa, Meredith, Laura, Dillon and Hayden / Christmas '06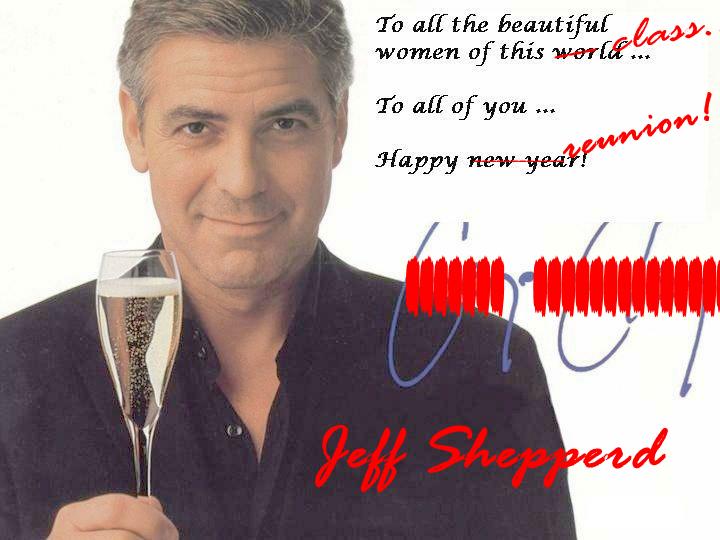 Hmmmmm..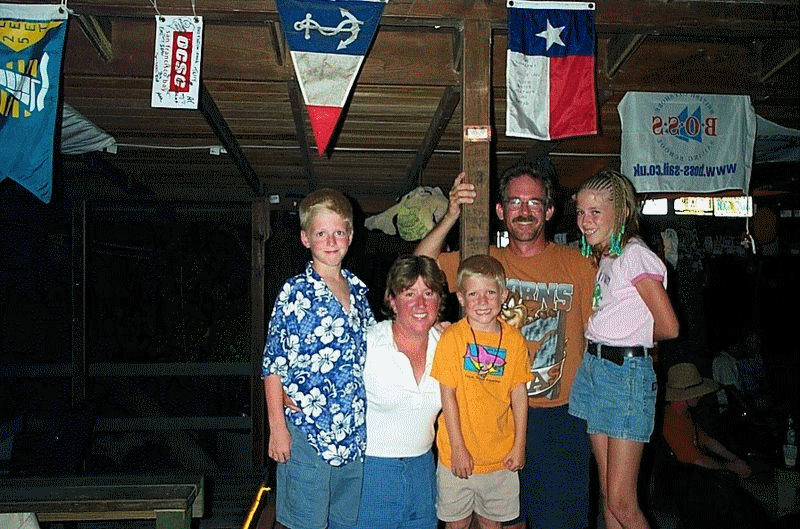 David and Lori Dunagan (anchored off of Anagada in the British Virgin Islands)
David and Lori on White Bay, Jost van Dyke (the place Kenny Chesney wrote Old Blue Chair)
David and Lori in 2002 with our three kids: Hunter, Hayden, and Heather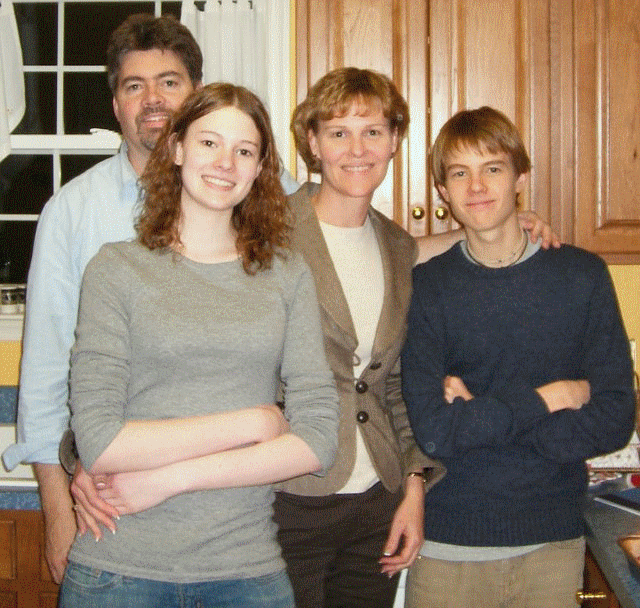 Beach shot: The Zoerners Summer 2007 - Brian, Dawn, Matthew (18) and Melissa (16)
Inside: The Zoerners, January 4 2008 - Matt's 19th Birthday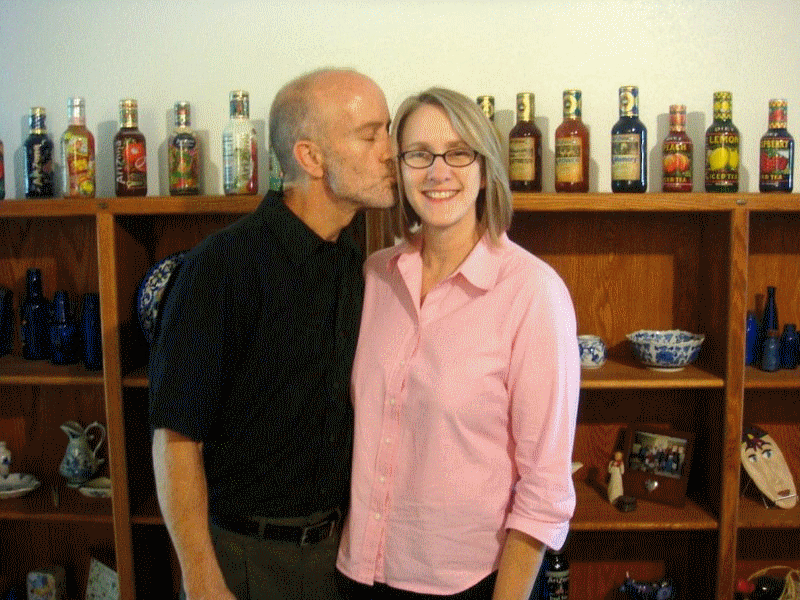 The Lovejoy Kids - Ty-14 Heidi-22 Hannah-17
Richard Lovejoy and Teri (Voelkel) Lovejoy
Richard calibrating gravity meters at White Sands NM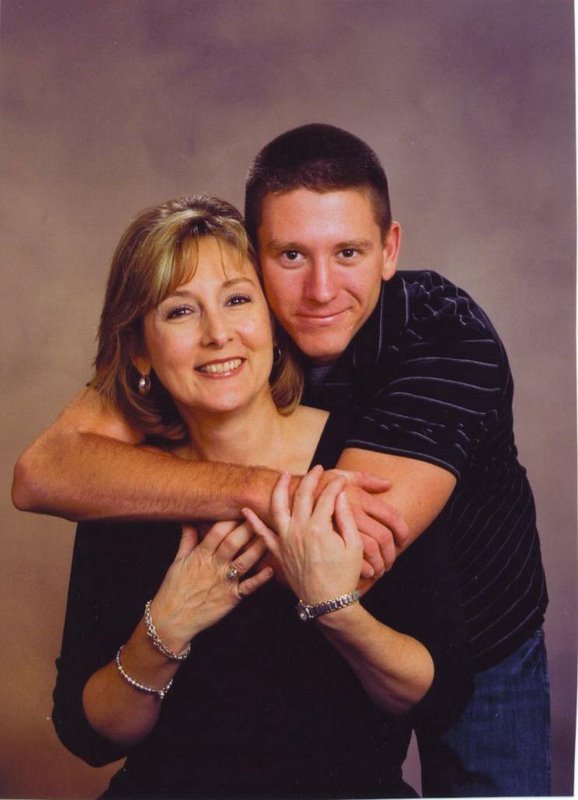 Karen and her son Tyler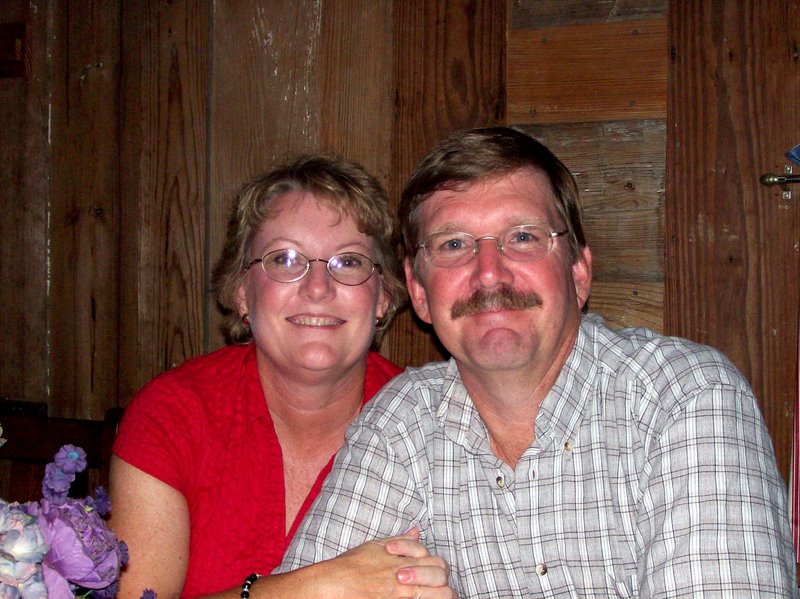 David and Chris Crawford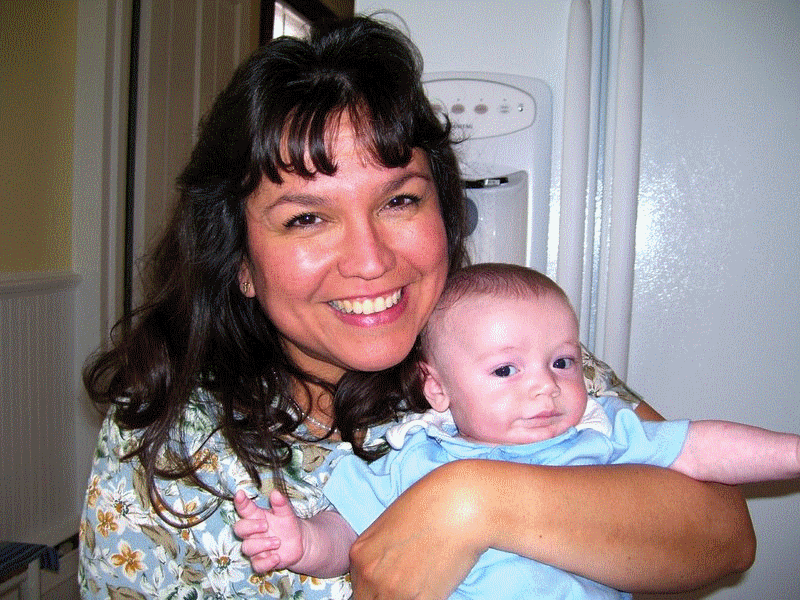 Ryan, Maritza (Franqui), Brian, and Jeff Roman / Maritza and grandson Luke Benjamin Roman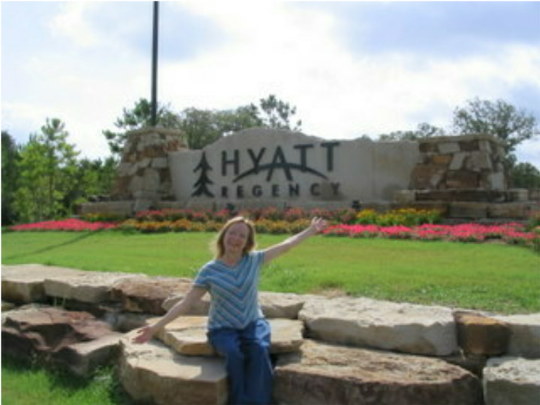 Debbie Ford won a contest on KGSR which included a stay at the Hyatt Lost Pines.. excellent!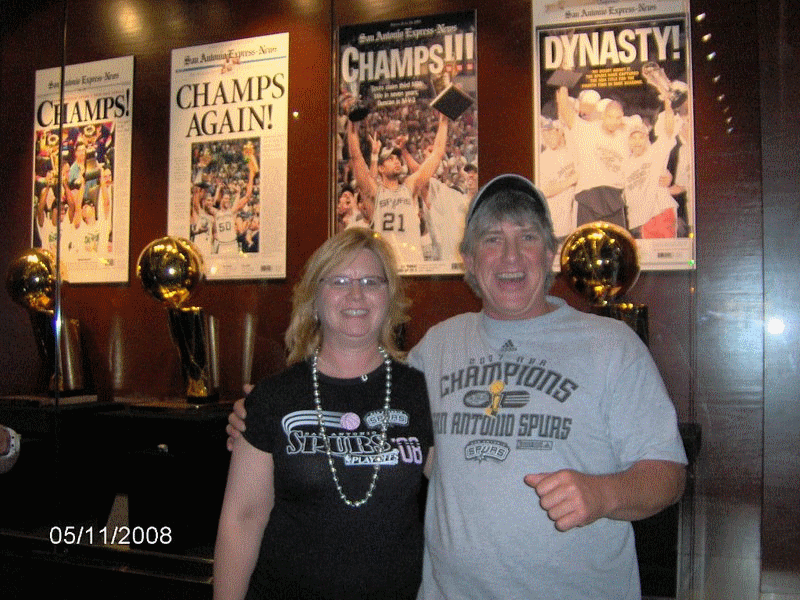 Randy has been enjoying going to see the Spurs ~

Lynn Walter & husband, Steve Bellesen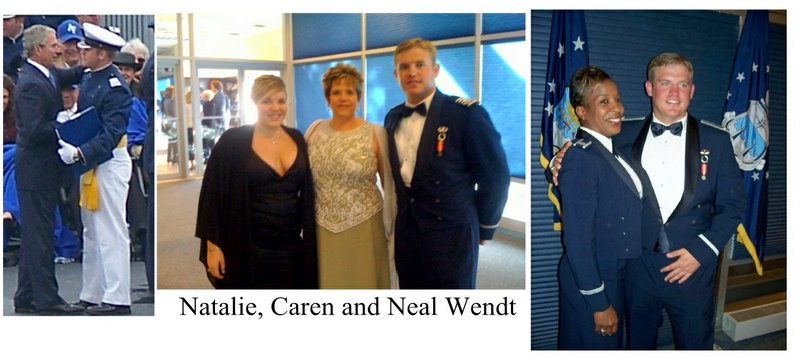 Caren's son Neal was commissioned as a Second Lieutenant in the United States Air Force on May 27, 2008. Click here to see him being sworn in.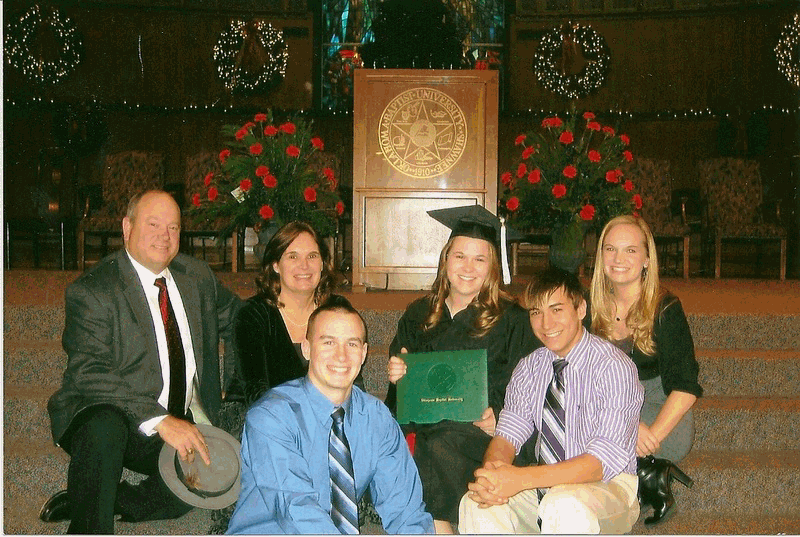 Phillip & Cathy Day, daughters Hannah and Louisa, sons Stephen and Joel
Cathy & Phillip on their 25th wedding anniversary